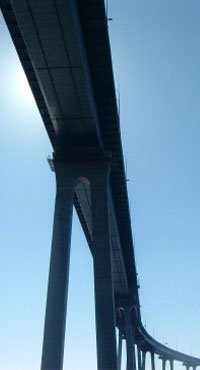 Firm Overview –
Herring & Herring is a broad-based law firm offering a variety of services and expertise. The firm handles civil matters, such as the representation of clients involved in legal disputes and furnishes advice and counseling on estate planning, conservatorships, probate and trust administrations, business, real estate, personal transactions, and insurance matters.
A large part of the firm's practice involves handling business, corporate and real estate transactional matters. We have assisted numerous businesses, both proprietary and nonprofit, in their planning and formation stages, and advised them in determining the most appropriate business organization and structuring. We have also formed corporations, general and limited partnerships, real estate trusts and joint ownership arrangements. We have represented developers, contractors, lenders, brokers, appraisers, buyers, sellers and attorneys in all aspects of real estate transactions, including development and investment matters, ranging in size from multi-million dollar shopping centers and industrial parks to the sale or purchase of a family home. We have also represented clients in various forums including administrative proceedings, state and federal courts, bankruptcy court, and congressional hearings.
In the area of insurance matters, the firm represents a significant number of insurance companies in both the defense of claims, coverage advice and subrogation cases.
We are particularly proud of the fact that the majority of our clients have had long-term relationships with the law firm. Because of those relationships, we are continuously assisting in the ongoing problems of business management such as employee relations, structuring complex transactions, governmental regulations, contracts and insurance matters. We also are called upon to assist our clients in estate planning matters such as drafting wills and trusts.
Contact Us –
We welcome inquiries about our services.
We're located at –
1001 B Avenue, Suite 215
Coronado, California 92118
Tel: 619-437-9175
Fax: 619-437-1131
Email: Inquiries@HerringLaw.net