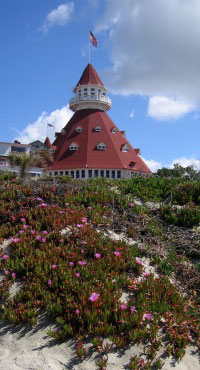 Welcome –
Herring & Herring, APC is a Father and Daughter Law Firm which is consistently dedicated to providing a variety of legal services and expertise. C. David Herring has been an attorney since 1968 and was the principal of a larger firm in San Diego. In 1989 his daughter came to work in the office and through the years completed paralegal school and then law school, passing the California bar exam on her first attempt. She became a partner in the law firm upon being admitted to the bar. In 2006, the firm relocated to Coronado, California. The firm handles such matters as estate planning, conservatorships, probate and trust administrations, business, real estate, personal transactions, and insurance matters.
The law firm of Herring & Herring, APC has been awarded the Highest Possible Rating in both Legal Ability and Ethics for the second year in a row by the Martindale Hubbell Per Review Panel. C. David Herring has personally received this rating every year since 2005. In addition, the law firm of Herring & Herring, APC has been voted the Best Law Firm in Coronado for the year 2009.

Contact Us –
We welcome inquiries about our services.
We're located at –
1001 B Avenue, Suite 215
Coronado, California 92118
Tel: 619-437-9175
Fax: 619-437-1131
Email: Inquiries@HerringLaw.net